A CREDIBLE PATH TO CARBON-FREE VALUE CHAINS
Our pioneering value chain solution allows companies in the Apparel and Food and Agriculture sectors to credibly report on their value chain decarbonization efforts.
For the first time, it enables companies to verify, track, and (co)claim impact, fostering collaboration and co-investment across partners in the value chain.

INTERVENTIONS VALIDATION, VERIFICATION
Impact validation and verification to confirm GHG emissions have been reduced or removed.
INTERVENTIONS IMPACT TRACKING & TRANSFER
Impact management, claiming and reporting solutions to help manage, transfer, claim and report verified GHG outcomes.
INTERVENTIONS IMPACT REGISTRY
A publicly available database that provides details on verified projects and information on impacts that have been claimed from those projects.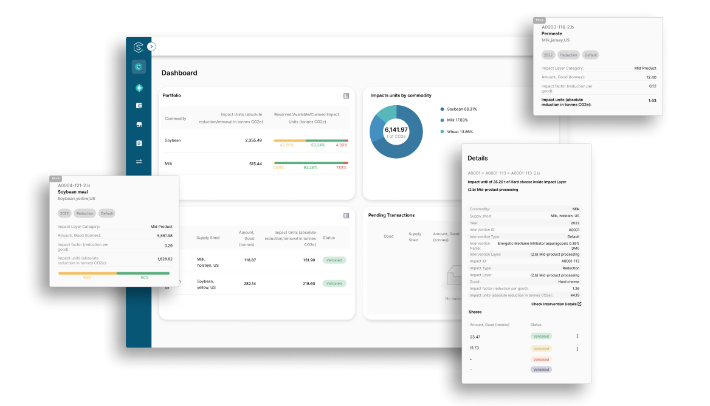 ENSURE YOU VALUE CHAIN INTERVENTIONS DELIVER IMPACT
During the validation stage, our team of experts audits the intervention's design, ensuring that it is in line with relevant standards and guidelines and that it will deliver the intended mitigation outcomes.
We then verify the performance of these interventions confirm that the GHG emissions have been reduced or removed and ensure the reported outcomes are of high quality.
A TEAM OF EXPERTS
Our validation and verification teams combine climate expertise with proficiency in organizational accounting and are recognized for their deep Scope 3 knowledge and auditing skills.
SCOPE 3 BEST PRACTICE
Our validation and Verification work is underpinned by leading climate science and builds on industry-leading Scope 3 best-practice guidelines and standards.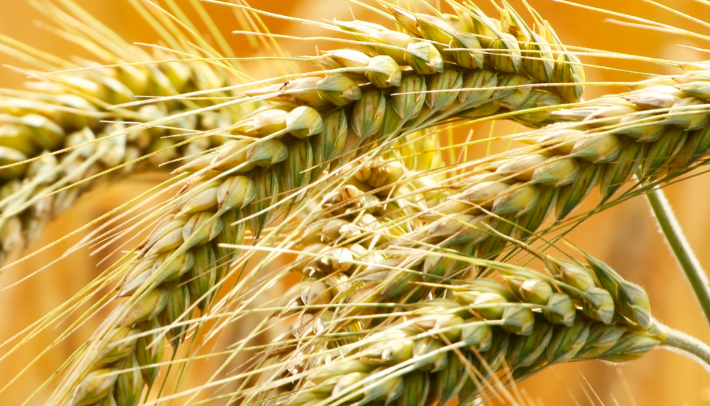 CLAIM IMPACT AND REPORT PROGRESS TOWARD SCOPE 3 TARGETS
The verified value chain interventions' GHG outcomes can then be accounted for and claimed by companies according to Scope 3 accounting principles.
ALLOCATE IMPACT ACROSS VALUE CHAIN PARTNERS
An integrated LCA framework and proof of sourcing requirements ensure that intervention outcomes are appropriately allocated to companies seeking to claim. Impacts can therefore be allocated across players and goods up and down the value chain while mitigating the risks of free-riding, double counting, and double claiming.
This innovative approach to tackling the decarbonization of value chains means that verified outcomes can be claimed more than once by you and your partners across your value chain fostering transparency and collaboration across actors.
ACCURATELY REPORT ON PROGRESS
Our value chain solution automatically translates intervention data into life cycle inventory data which corporates can integrate into their sustainability reports to demonstrate progress towards Scope 3 targets.
Intervention data, as well as all supporting documentation, are uploaded to an online registry. This ensures the principles of disclosure and transparency to external stakeholders are upheld and ultimately enhances the credibility of the actions and investments made by companies to decarbonize their value chains.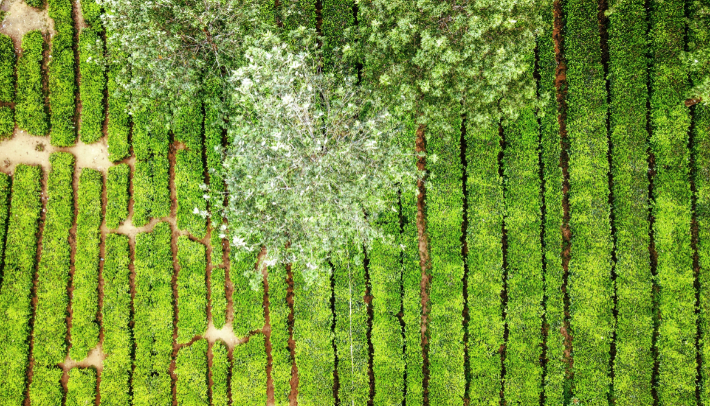 COLLABORATE WITH YOUR VALUE CHAIN PARTNERS
Collective action is key to scaling up Scope 3 action. By enabling companies across value chains to include the impact of mitigation outcomes in their sustainability reports, our unique solution fosters co-investment and collaboration across value chain partners. The possibility to share the cost of interventions across the supply chain and be recognized for the impact generated creates an additional incentive for corporates to collectively tackle scope 3 emissions and scale action.
TACKLE YOUR VALUE CHAIN EMISSIONS
Get in touch with our team to learn more about our innovative solution for accurate verification, tracking, and co-claiming of your supply chain interventions.
Through our collaboration with SustainCERT, we have successfully developed new solutions that rigorously and feasibly account for Scope 3 agricultural emissions, and continue to work together to test new ideas and approaches. Moreover, we have made it a priority to disseminate these solutions widely, enabling progress across the entire industry.

Steven Rosenzweig, PhD., Agriculture Science Lead , General Mills
Accurately accounting for Scope 3 agricultural emissions in our greenhouse gas inventory poses a complex challenge. We deeply value SustainCERT's extensive network within the wide world of climate accounting, as it enables us to remain at the forefront of innovation and thought leadership in this space.

Faith Perry, Associate Manager, Climate , General Mills
ESMC's Eco-Harvest market program has benefited significantly from our collaboration with SustainCERT. SustainCERT's visionary leadership and expertise in market-based opportunities for Scope 3 carbon and other ecological outcomes allows us to scale our shared ambitions for positive impact at scale in agri-food systems.

Debbie Reed, Executive Director , Ecosystem Services Market Consortium